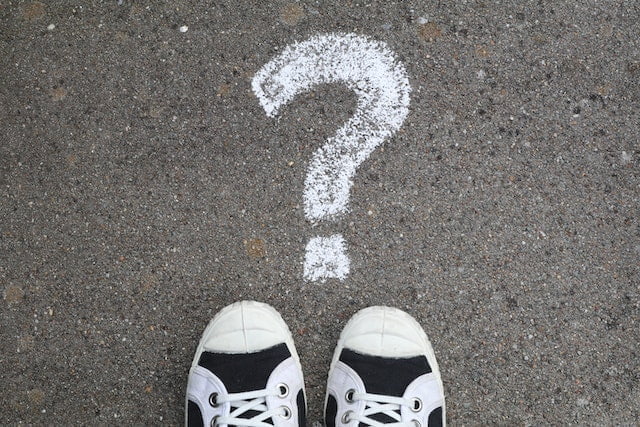 Image credit: Ann H (Pexels)
views
The article provides a list of important questions that musicians should consider when creating and promoting their music. The questions cover various aspects of a music career, including the importance of authenticity, the right behaviors, building a personal brand, and understanding the importance of the business side of the music industry. The article aims to help musicians focus on their goals, improve their skills, and make informed decisions to advance their music careers.
Arguably, one of the main reasons why music bands are not often succeeding is that they are not asking the questions that every musician should ask themselves. Even more, a lot of musicians are highly likely not to ask themselves anything at all.
And by questions, we mean serious questions that could help musicians to develop their band or brand into something good, even great. Why? Because if musicians (like people of any other profession) won't be asking themselves relevant and timely questions, they simply won't be able to respond well enough and quickly enough to most of the life/career scenario twists. That's where they lose.
The best way to improve yourself in any endeavor, as we believe, is to constantly seek the weak spots and the improvement areas because if you're not able to see your weaknesses, you are not able to improve and compete in this crowded music world.
Let's drill down to the details
One of the situations that we're going to evaluate is a band's stage performance. The appropriate questions to evaluate are:
"How good we are?" This is a fundamental question you should ask yourself first. Then break it down to more specific queries like:
"How good do people think we are?" The outside perspective can help you attain greater success by removing biases and blind spots – the weak areas you cannot notice yourself. Then make it more specific and ask yourself about every element of your performance. It could be something like this:
"How good is the atmosphere at our concerts?" "Whether people are singing along", "Are they having fun?", etc.
The questions like this will help you to collect input and make an action list out of it. Once listed, make a plan and action it! It ain't no magic. It's work.
Be completely honest with yourself and don't seek excuses. When people say they don't like something, it doesn't ultimately mean they have bad taste. Because sometimes it means that this thing just sucks. This is where a lot of bands fail to get it…
Accept your weakness and work hard to improve it!
Once you have the essential questions worked out, start digging further. Try to analyze your behaviors:
"How do I and my team-mates behave on a stage?", "Is our behavior naturally fit the target audience?", "Are we aligned on the stage or somebody is falling out?"
Then validate your show in general:
"Was the latest show good enough?", "How can we improve it next time?", "Should we interact more/less with an audience?", "Should we jump/throw stuff into the crowd?"
Pay attention to the number of people attending your shows.
Poorly attended shows are neither attractive nor beneficial for concert venue owners. You won't be invited to play in their places again until you will manage to attract enough people. As simple as that.
If you didn't manage to get the "full house", ask yourself: "Why?". Here are the questions to evaluate:
"Have I done everything in my power to promote my concerts?", "Are there better ways to promote our concerts?"
You got the idea, right? Complete this exercise for every single component of your career – your music, lyrics, release artwork, interviews, press releases, etc. And keep doing that as you progress.
Apply the rule of "three I's": identify, improve, iterate.
To sum this topic up
You should never stop asking yourself timely questions. Be completely honest with yourself and don't seek excuses. Be self-aware, admit your weak spots, and work them out. You can talk to your bandmates and ask them for open and honest feedback and give the one back! Sometimes, it's way easier to find mitigation or resolution together, using one's ideas or experience.