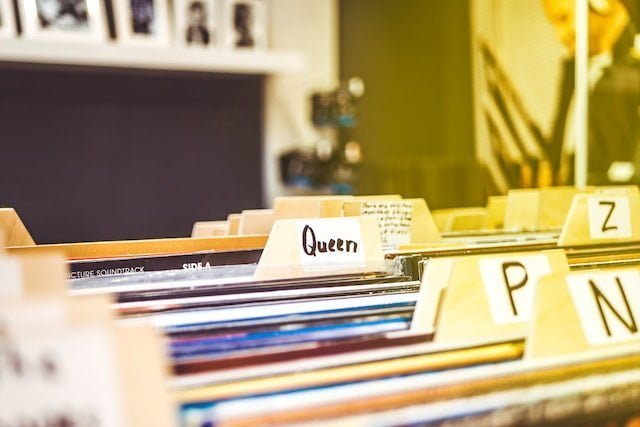 Image credit: Mike (Pexels)
views
The article provides various tips for musicians looking to come up with an interesting and unique name for their band, with suggestions ranging from combining words to using foreign languages or exploring the band's sound for inspiration. The potential usefulness of the article is that it provides a variety of creative ideas and prompts to help musicians who may be struggling to come up with a name for their band. The tips are easy to read and follow, and they could potentially spark inspiration for a memorable band name.
If you cannot come up with a catchy name for a band you are about to start, check below the 25 ways to find a name for your band and some live examples of how popular bands got their names.
So, how to find an interesting name for your band:
Use band members' initials. This is how ABBA got its name.
Make a list of your favorite words and build on that.
Pick up a random word and misspell it. Just like Korn and Limp Bizkit did.
Joke around, make it comic. A good example of this is The Smashing Pumpkins.
Use the name of regular or unusual flowers, such as Snapdragon.
Explore your local shops for any kind of interesting food names, such as Black-Eyed Peas or Red Hot Chili Peppers.
Take a random vocabulary word and make it a band name. So did REM, The Pixies, Incubus, Evanescence, and Outkast. And Apoptygma Berzerk did it using two randomly found words.
Use a cultural heritage. A great example of this is the Veruca Salt band, whose name was taken from the book called "Charlie and the Chocolate Factory", written by Roald Dahl.
If you can get and read some of Dave Barry's old columns or books, that's perfect. There are a lot of interesting and unique suggestions for you to consider.
Come up with a few names and do a survey. Especially try to interview your target audience. Then you'll know whether people like any of the names you consider.
You could name your band after the place you live near to, like Soundgarden, Linkin Park, Hawthorne Heights, Alter Bridge, or Cypress Hill (the misspelling is optional).
Try to think of a word that describes your music style or something that you're interested in, then find it in the thesaurus and look for a similar word.
If you choose to start a "sounds like" band (for example, want to start a band that sounds like Metallica), you can take one of your favorite songs and use its title as the band name, e.g., Fade to Black or Master Of Puppets.
Get inspiration from lyric songs. Panic At The Disco was inspired by Name Taken's "Panic", and All Time Low derives its name from the song "Head On Collision" by New Found Glory.
Have a look at a book. Mikey Way was working at Barnes and Noble when saw the book "Three Tales of Chemical Romance" by Irwin Welch, and shortly after performed with My Chemical Romance. Good Charlotte took their name from the children's book called "Good Charlotte: The Girls of Good Day Orphanage", written by Carol Beach York. Avenged Sevenfold's Matthew Sanders named the band as a reference to the story from the Bible, which can be found in Genesis.
You can use words you can find on many types of common products or things. AC/DC's Malcolm and Angus Young found their band's name on a sewing machine. AC/DC (Meaning: Alternating Current / Direct Current) was printed on the back. They decided to use it.
Use the first or last name of the person you love/like, e.g., Blue Jane, Ross Avenue.
Use an abbreviation. KMFDM is an acronym for Kein Mitleid Für Die Mehrheit ("No pity for the masses" in German). This is also a good example of using a joke in a band's name.
You can use Latin words such as Igneous, which means fire. You can also shorten the one you choose to create something like Ignea.
Use your sense of humor as Led Zeppelin did. Keith Moon of The Who heard one of their gigs once and stated that they would go over like a lead balloon (in British English, a Lead Zeppelin, which means to fail completely or to go over badly). And so, they kept the idea but changed the spelling.
Use umlauts for some of the O, E, U like Motörhead, Blue Öyster Cult or Mötley Crüe.
The name of the band can be even something completely random, like Hurt, Slipknot, and Drowning Pool.
Leverage foreign names, such as Rammstein, In Extremo и Oomph!
A band can be named with two words taken from the names of two other bands you like or their songs. It can also make it easier to find your band online.
Merge two words. A good example of this is Scarling, whose name comes from the merge of two words: "scarring" and "darling".